How Restored Sideboards Can Work In Every Room In The Home

Sideboards are the epitome of 'a little goes a long way'. These flat-topped pieces of vintage restored furniture are designed to store away a range of household items, namely dinner sets, glassware and crockery. They have large drawers and cupboards to keep items secure and out of view so that your room can remain tidy and clutter-free.
Best of all, vintage sideboards have no limits when it comes to where in the home they can be placed as every room can provide the perfect space for additional storage in your home.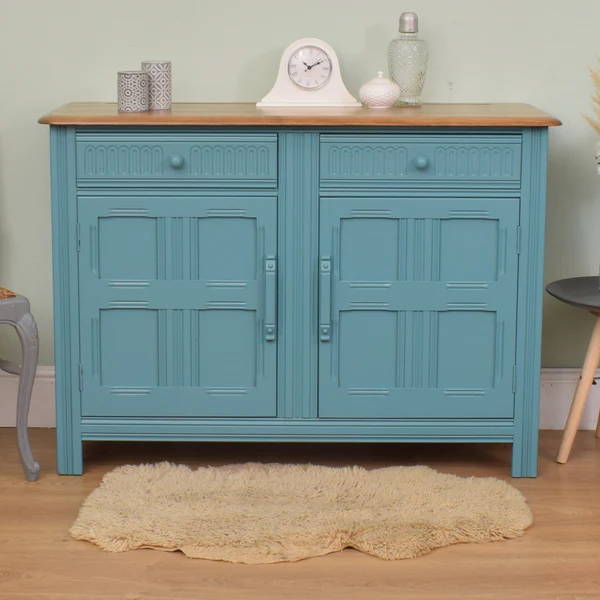 A vintage sideboard for your kitchen or dining room

Sideboards are most commonly found in kitchens and dining rooms as additional cupboard space for kitchenware. They can even be utilised as an extra surface for serving food when socialising with guests or hosting a gathering.
A vintage sideboard, in particular, has the character and style that works perfectly in more traditional, rustic spaces such as farmhouse kitchens.

Elevate your hallway with a refurbished sideboard

If you have a large hallway or entryway in your home, then a refurbished sideboard could be a great use of the space. It's a great way to welcome guests into your home and an opportunity to set the tone for the interior style of the rest of your home.
It can also function as a place to store family games, books and other trinkets that you don't want laying around or on display.


Why not consider a restored sideboard for additional storage in your home office

Over the past couple of years, there has been a shift from the traditional 9 to 5 in the office towards remote and hybrid working. As a result, many homeowners have added an office space to their property.
A restored sideboard works well as extra storage for files and stationery and can help bring some character and decoration into a room where we often spend most of our day. Why. not take a look at our restored office furniture collection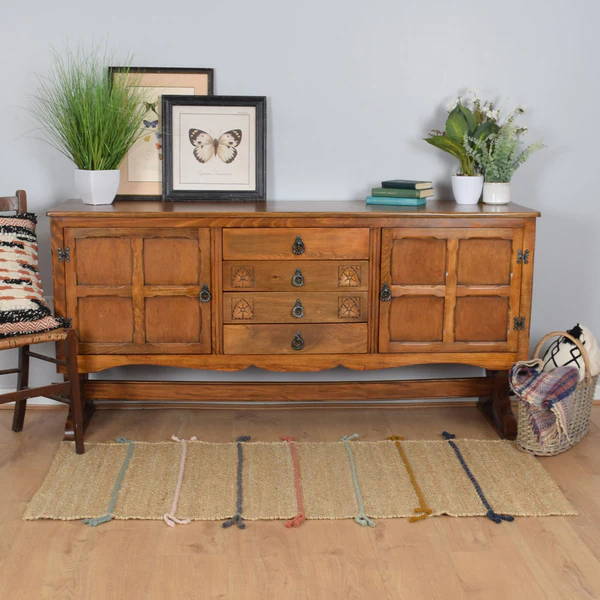 How a solid oak sideboard can act as a feature in your living room
A stunning solid oak sideboard can also be used as a feature piece for your living space without compromising on design. In fact, sideboards have been known to enhance living rooms with the flat-top surface being used to display decorative items such as plants and lamps. Why not take a look at our restored oak furniture range
Declutter your bedrooms with a painted sideboard

Bedrooms are prone to becoming cluttered with clothing, books, bedding and more which can ruin the ambience of a space that is supposed to be relaxing.
By adding a painted sideboard to your bedroom or guest bedrooms, you can declutter and create an environment that is comfortable and a room that is fit for purpose.
We stock a beautiful collection of restored sideboards for every room and every interior style. Our painted oak sideboards will add a modern feel to any space and is the perfect addition to kitchens and dining rooms whilst our vintage solid pine sideboard has a more traditional edge that works well in classic-style living spaces.
---
Check out our range of restored furniture for sale