Why you should invest in vintage style wardrobes for your home

The growing popularity in restored furniture for the home is due, in part, to the endless advantages of this style and aesthetic.
Not only does upcycled furniture have a charm and character that cannot be matched with flat-pack alternatives, but it is unique and hard-wearing which is why it can be handed down as an antique for generations.
There are also the eco-friendly benefits of investing in restored furniture. It promotes a circular economy which reduces waste and encourages materials and goods already in use to be diverted from landfills through recycling or reusing them.
One particular type of vintage furniture that looks good in every home and is a great place to start if you are new to the restored furniture market, are antique wardrobes.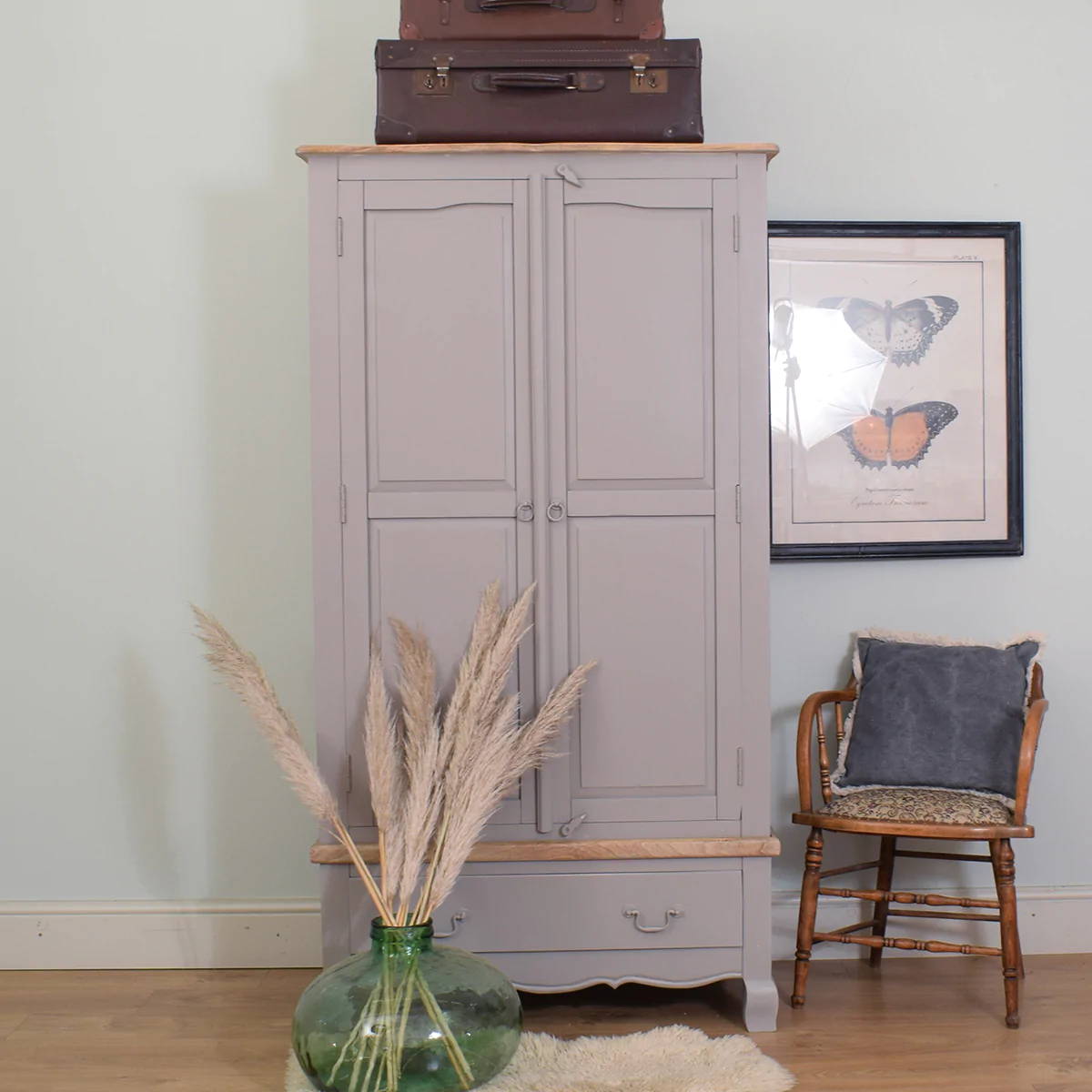 Learn more about the many different styles of vintage wardrobes for your home

Vintage wardrobes are a great feature piece for the primary or guest bedrooms in the home as they are often the largest item in that room of the house making them a focal point.
Beyond serving the main purpose of storing your clothes and shoes, they are an opportunity to build on the aesthetic goals that you have for that particular room. As a result, upcycled wardrobes are hugely popular because of how versatile they are, in that they have the ability to look perfect with both classic and modern interiors.
Even more so given the various vintage wardrobe styles you can opt for.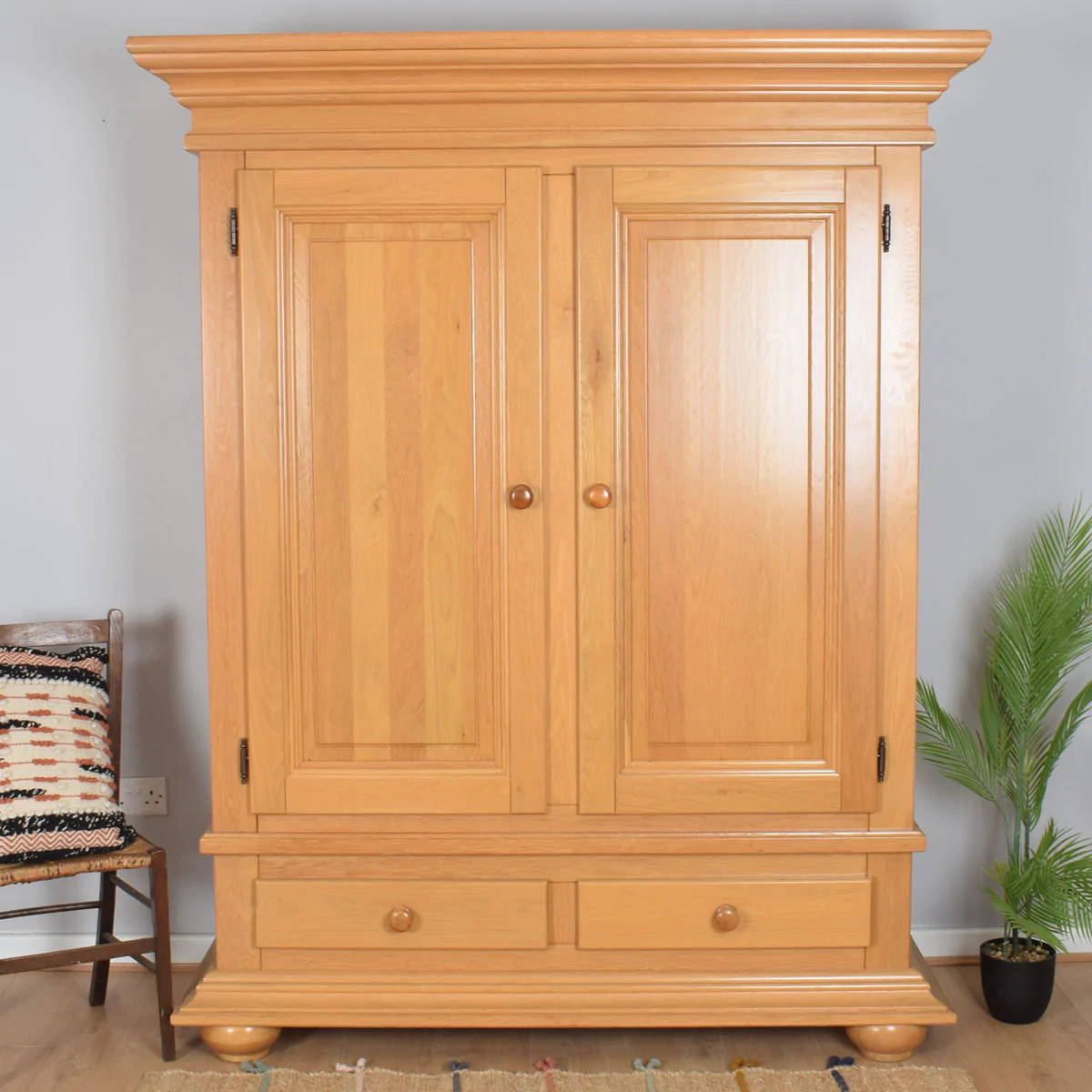 Large vintage oak wardrobes
Oak wardrobes are a very popular and traditional choice that can fit well with any interior design style. Their size also means that they are well-equipped to store even the most extravagant clothing collection.
Upcycled Tallboys
A restored tallboy wardrobe is one that incorporates drawers alongside the hanging space of the main section. This type of wardrobe is perfect for being more organised as you are able to keep all of your clothes together in one space whether they are being folded or hung.
Mirrored vintage wardrobes
The addition of a mirror either on the outside or inside of the wardrobe doors enables you to save space in a smaller bedroom and can be far more convenient when picking out items of clothing and getting dressed.
Restored carved oak wardrobe designs

Carved vintage oak wardrobes have a little more character and flare than a standard wardrobe design which is ideal for those who want a piece of furniture that will truly stand out.
What is the main difference between oak wardrobes and antique pine wooden wardrobes?
The main difference between oak wardrobes and pine wardrobes is that oak is a hardwood and pine is a softwood. This means that oak is a lot more durable and hard-wearing so it is less prone to damage and has a longer lifespan; whereas pine, though still robust, cannot withstand as much wear and tear.
As a result, oak wardrobes are a far better investment as you know that you're getting a piece of furniture that will last for years.
How Restored Furniture believe in the power of vintage restored furniture for your home
At Restored Furniture, we truly see the value of vintage furniture for your home and believe in the power that this investment can have on your living environment.
The elegance and distinctiveness of each and every piece is guaranteed to bring any room alive whether you are selecting a vintage style wardrobe for your guest bedroom or an upcycled cabinet for your dining room.
---
Check out our range of restored furniture for sale