How restored, painted furniture creates ambience in the home.

Breathing new life into vintage furniture
There is no better way to breathe new life into your vintage furniture than by a simple but effective fresh coat of paint, and there is always a plentitude of in-trend and classic colours to consider. Whether it's an antique wardrobe or a set of up-cycled dining chairs, painted furniture allows you to enhance and embellish, creating a revitalised and stylish new living space; that is unique and in a class by itself. We have all spent many of our waking hours with the same four walls over the past year. It's an ideal time to create a new tone, feel and warmth to your restored furniture, and there are many good reasons why, with so many colours to suit all tastes and styles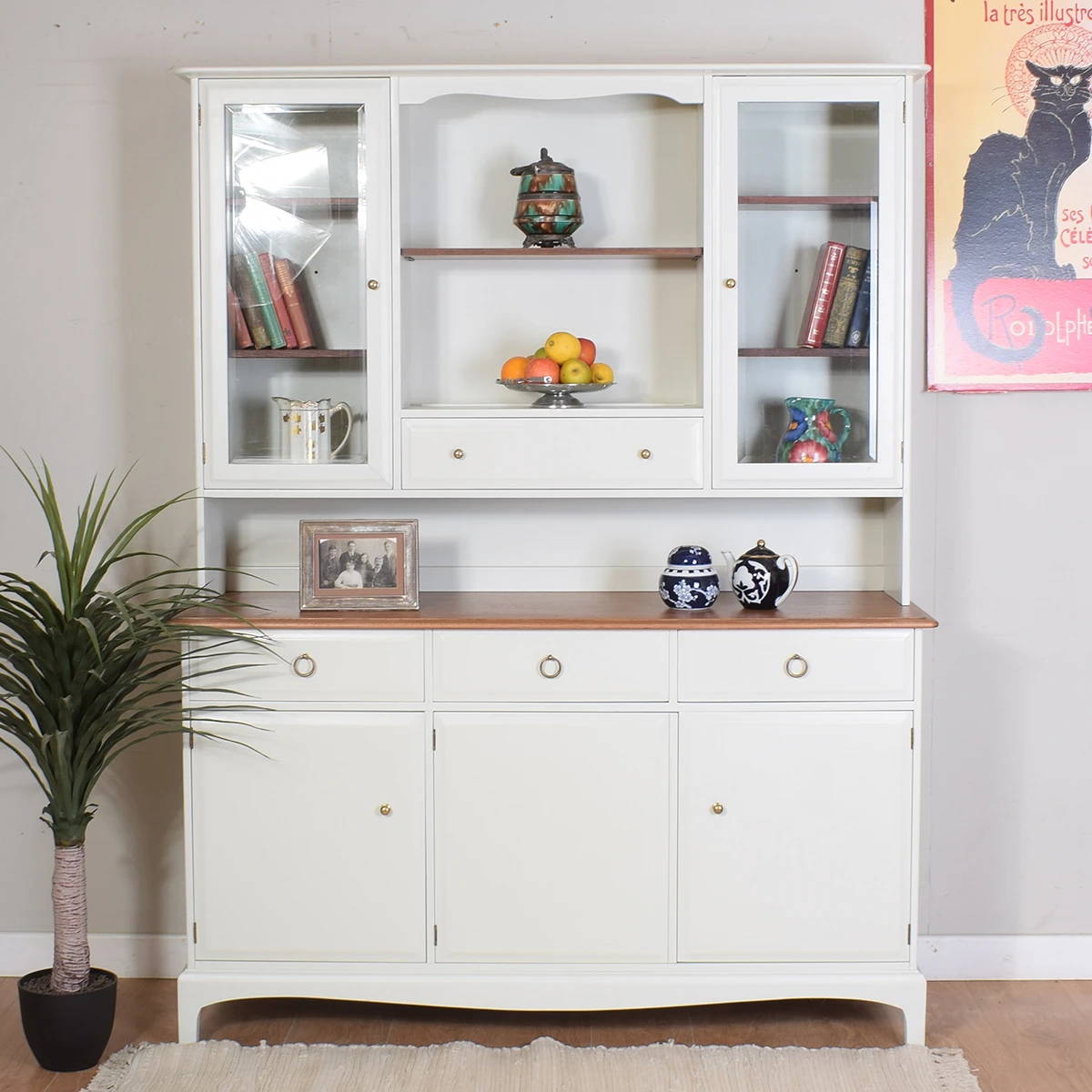 Vintage furniture in sage green
If you are looking to create a country kitchen style and Edwardian feel from your vintage furniture, deep sage greens are the perfect match. Beautifully contrasting deep, rich and classic earthy colours that can enliven and invigorate your furniture restoration. Sage greens can deliver an inviting warmth with versatility and appeal, whether it's a retro chest of drawers, a vintage bookshelf or an up-cycled wardrobe. Sage greens can unravel the true craftsmanship of your vintage furniture, creating the ideal feel to a classic design.
Bold navy blues for on-trend restored furniture
Bold, bright and blues are on-trend colours that are always guaranteed to make a statement. Enhancing your up-cycled furniture in style will ensure you make an impact, propelling your vintage furniture into a new realm of colour and elegance whilst transforming your treasured effects. Bright blues can grace any piece, from a vintage dressing table or restored cabinet; a colour that will stand out and inject a modern and contemporary twist on your favourite retro furnishings.
Chic Paris Grey
For a clean, classic home and appealing contemporary style, you may want to consider a 'Paris Grey'. It produces a smooth and fresh finish with every stroke, delivering an almost minimalist but classic look that can further lift the quaint characteristics of any piece of vintage furniture. Paris grey is a light and subtle colour that can bring new life into a range of restored furnishings, such as a vintage bureau or an up-cycled dining table. It is a delicate and neutral colour but possesses a wealth of depth, whether that is a colour you want to stand out or a hue to blend into the background. Either way and wherever it is, the results are always incredible
Shabby- Chic painted furniture
With so much up-cycled furniture near me to deliberate, one of the most attention-grabbing and sought after is the classic, shabby and chic finishes. Chalk paint and the distressed finish delivers a refreshing look but cleverly creates a feeling of a much older piece of furniture, but one which has gained a new lease of life. The abrasively rubbed paint on certain parts of the wood can accentuate and emphasise the furniture's true character and natural features of a bygone era. It can work well with a wide variety of colours such as 'Drury Lane Grey', producing an impressive antique finish whilst using modern and contemporary colour pallets.
---
Check out our range of restored furniture for sale