How up-cycled furniture helps the environment

What are the benefits of pre-loved furniture?
There are many great benefits and even more important reasons why you should invest in up-cycled furniture. Not only does vintage furniture look stunning, but it is also environmentally friendly, multifaceted in how it can assist in making our planet a better place. When you choose to purchase an item of up-cycled furniture, whether an antique wardrobe or a vintage dressing table, you are buying into products that are unmatched in quality. Vintage furniture has not only experienced a long and progressive lifespan, but it can also continue to provide many more years of pleasure to whoever is keen to offer it a good home.
Lovingly brought back to life by the magic of furniture restoration, whilst going through many guises to able its longevity furthermore.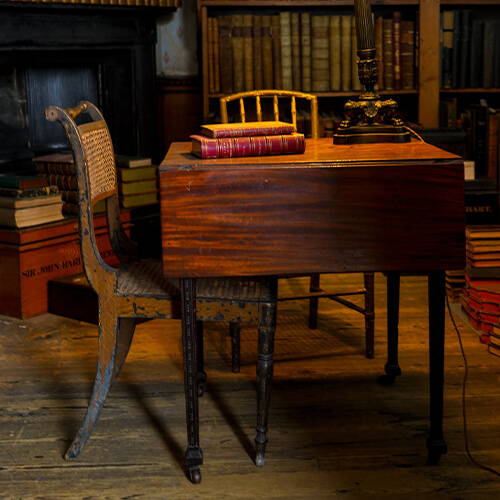 The global benefits of recycled furniture
When deciding on up-cycled furniture near me, your actions from the purchase you have made; will have a positive and universal effect; globally. Choosing an up-cycled wardrobe means that you are helping to conserve the environment, reducing the amount of waste that goes into landfills. By purchasing retro and vintage furniture that has undergone restoration, you have helped eliminate the continual need for raw materials. By using up-cycled items, it can reduce the overall demand for the manufacturing of new furniture. Aside from water and land pollution, solid waste, such as that from unwanted and discarded furniture, can also cause air pollution, from the decomposition process. The alternative to adding to landfills is burning the waste; however, this too is without its environmentally impactful consequences. Gases that get released during combustion can be harmful to the environment, including people and wildlife. So, when next considering your next retail purchase of furniture, lean towards up-cycled. Stylish, environmentally friendly, exceptional quality and incredibly affordable. Whether you are in search of vintage dressers or court restored cupboards for your dining room, a beautiful vintage gramophone for your hallway or a chest of drawers for your bedroom or office. The array of antique, painted furniture allows you to invest in the unusually delightful and attention-grabbing works of true craftsmanship.
The beauty of rare furniture finds
The beauty of searching for restored furniture is never really knowing what you might find, how it might fit within your style and surroundings and the secrets it must tell. Vintage furniture, once restored, can start its journey all over again, with a new lease of life ready to adorn any room in the house, where it will be used and appreciated, such as an up-cycled dining table.
A beautifully restored dining room table will be the centre of attention in any home, its quality and durability making it not only functional but highly attractive; being used daily to bring family and friends together.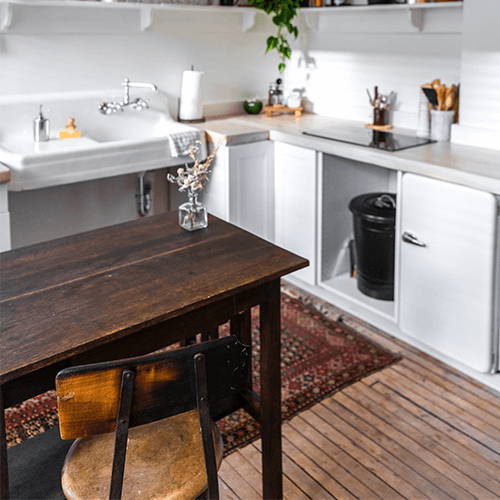 Consider a furniture restoration service
Aside from restoring furniture to be sold in retail, we also offer a superb private restoration service. You can bring in your most treasured items where we can carefully transform them into their former glory. Services include but are not limited to waxing or lacquering, stripping, painting and other repairs as required. So, before you think about buying new furniture or discarding your unwanted items, then think again. Investing in up-cycled furniture is a joyful experience; with an array of unique and charming pieces available, where two styles will never be the same, it is a purchase you will never regret.
You can learn more about our restoration service here
Helping the planet by keeping waste out of landfills and carbon emissions low, you are also making a positive statement about how we can all protect and nurture our most treasured item of all, our planet.
---
Check out our range of restored furniture for sale