How A Vintage Chest of Drawers Can Enhance Your Bedroom



A vintage chest of drawers is a practical addition
When you think about decorating your bedroom, whether you are moving home or renovating, a vintage chest of drawers should be one of the first things that you buy.
This classic piece of bedroom furniture serves more than just a functional purpose - which is as a place to store your personal items - and there are many possibilities when it comes to designs and finishes that can truly enhance your bedroom.
Upcycled bedroom furniture, in particular, has the power to create the perfect atmosphere for your room whilst also serving the benefit of being sustainable and one-of-a-kind. So when looking for a chest of drawers, you should always consider looking at vintage style furniture before all else.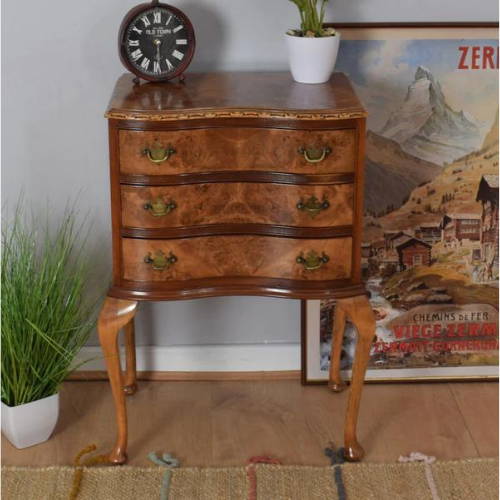 The main purpose of your vintage chest of drawers
A traditional chest of drawers has one key purpose: to provide your room with additional storage for clothing, bedding, towels and other essential items.
An upcycled chest of drawers helps you de-clutter
It's a great way to declutter your bedroom so that you can keep the things you need and love in close proximity without affecting the relaxing ambience that you may want to create in this space.
This is even more useful in guest bedrooms where an empty chest of drawers will enable visitors to store their belongings for the duration of their stay. This will make them feel more comfortable and welcome as they are able to organise their things and unpack rather than live out of a suitcase.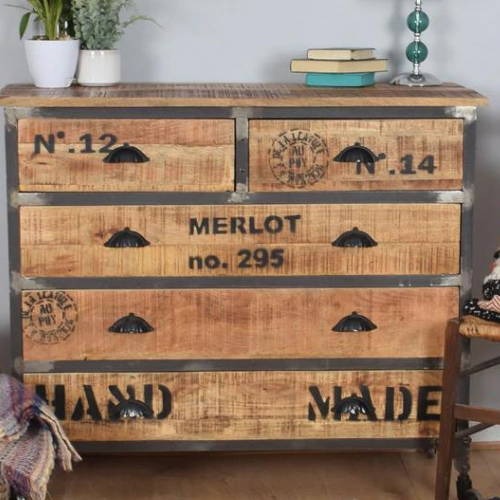 Vintage bedroom furniture is a unique addition to your home
The distinctive benefit that vintage bedroom furniture offers is that it creates a quirky yet classic aesthetic that cannot be achieved when buying mass produced items from high street stores.
This gives you the opportunity to add some flare and character to your bedroom with a unique piece of restored furniture that has a real story behind it.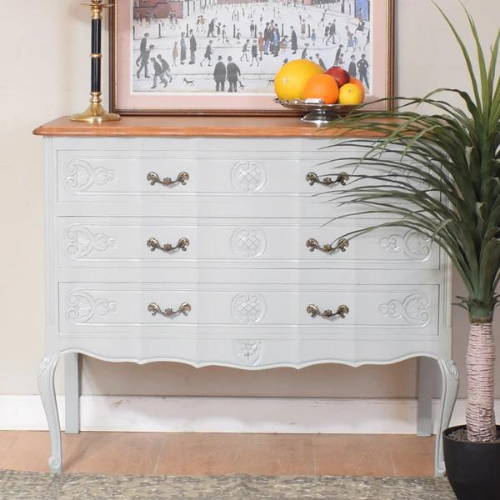 ---
How to pick the right vintage chest of drawers for your interior style
It can be difficult to decipher which type of vintage chest of drawers is best suited for your space as there are many different styles to choose from.
When it comes to bedrooms that have a lived-in feel or feminine accents and soft colours, it's best to opt for a shabby chic chest of drawers. This includes painted pieces and French-style vintage furniture such as our Painted French-Style 3 Drawer Chest.
Vintage style chest of drawers in oak
Whereas, a more understated, minimalist bedroom in darker colours would lend itself best to a traditional chest of drawers. In this case, you would look for a classic wood, preferably unpainted, such as our antique mahogany chest of drawers or restored oak chest of drawers.
Why not consider even more gorgeous vintage bedroom furniture to complement a retro chest of drawers?
One piece of upcycled bedroom furniture is great but multiple pieces will ensure that your space is cohesive and even more beautiful.
We offer a varied range of stunning restored bedroom furniture, from vintage wardrobes to restored dressing tables, all of which would look perfect alongside your new chest of drawers.
Check out our range of restored furniture for sale