Have you enjoyed Christmas at home, is additional reclaimed furniture needed?

Having guest stay over, can reveal the additonal need for more furniture
December is one of the busiest times of the year; our social calendars become packed with people to meet and places to be. Our homes also become a flurry of activity as we prepare Christmas for family and friends. It is a time to consider how we will fit everyone around the table for Christmas dinner, where the guests will sleep and where they will store their belongings during their stay. The remarkable thing about upcycled furniture is the range of affordable but attractive solutions to consider. It could be additional restored bedroom furniture, vintage storage units and upcycled cupboards or simply something to impress your guests with during their stay, such as a vintage oak writing bureau. Whatever is required, upcycled furniture will get people talking, and the party started!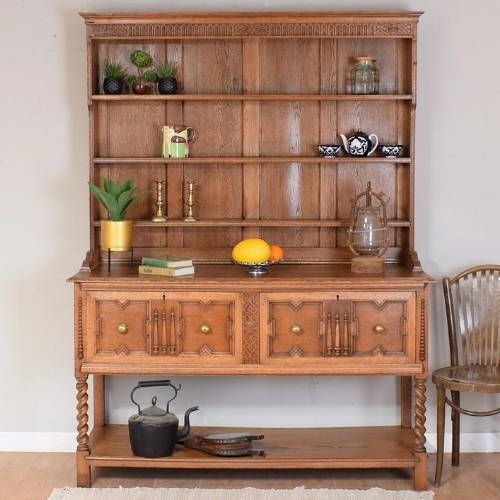 Additional restored furniture for your kitchen
Without a doubt, the kitchen is the most favoured space within any household, a constant hub of activity for socialising, cooking, and eating. A vintage kitchen dresser is a perfect companion over the busy festive period. A restored dresser is the ideal backdrop in any kitchen, and with a refurbished dining table and chairs, it can add an elegant, sophisticated but warm touch to your home. An antique kitchen dresser is not only aesthetically pleasing, but its artistry ensures durability and even further longevity so that your reclaimed furniture can stand and adorn; for generations to come
Add charm and storage to your bedrooms with vintage bedroom furniture
A place to unwind and relax after a busy day and evening of socialising, the bedroom is a sanctuary, an escape from the hustle and bustle of the festive home. There are many appealing features to upcycled bedroom furniture. Carefully created and restored to perfection, ready to be used and enjoyed by visiting family and friends. There is a selection of impressive, painted secondhand furniture available, crafted to be admired but also practical and functional. Items such as the Narrow French Chest of Drawers, Oak Headboard, and Painted Blanket Box are just a fraction of the additional items that could be purchased to ensure your festive visitors have the extra storage and space to ensure they enjoy their stay.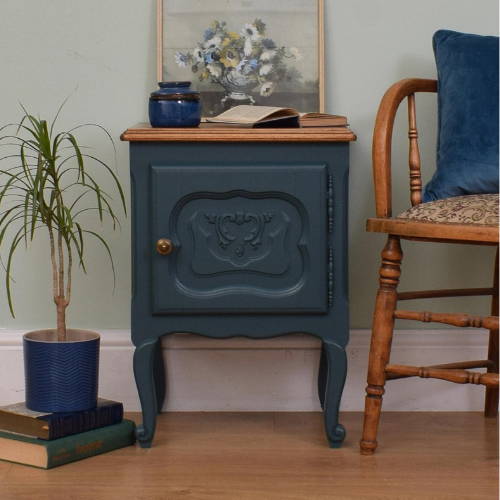 Why not increase your seating space with upcycled sitting room furniture?
The sitting room is the ideal place to lounge and socialise with friends and family at Christmas. It is also an ideal space to exhibit your festive decorations along with your upcycled vintage furniture. There is an array of stunning objects you can acquire to ensure your living space is furnished with style but practicality in mind. A reclaimed TV cabinet, restored sideboard, vintage coffee table, and restored writing bureaus are fine examples of the exquisite upcycled and vintage furniture to consider. The sitting room is a space for many purposes, not only a place to unwind but to sleep, eat and dance or simply to while away the hours over the festive period with family and friends
---
Why explore upcycled furniture online with restored?
When you are next looking for refurbished furniture near me then be sure to contact us. We offer a continual and ever-changing range of exceptional vintage furniture, where no piece is the same and where all items have a story to tell. So next time you are looking for charity shop furniture, make sure you visit restored and immerse yourself in the charm and character that our collection offers.
Check out our range of restored furniture for sale