Unique restored furniture to bring character to your home

It can be difficult to find ways to make your home stand out and boast originality when a lot of modern furniture is based on trends and following the crowd. But restored furniture is all about vintage pieces that can't be found anywhere else which enables you to add some unique character to your home.

There are endless options that cover all ages, from classic art pieces and vintage dutch furniture, like Ecrol, to art deco bureaus and dressing tables or mango wood for the industrial look.
Here is an overview of how you can use restored vintage furniture to enhance your home.
Vintage upcycled furniture for the living room

The living room is the space where we all gather to socialise or unwind at the end of a long day and, being that it is such an integral part of the home, it is important that you make a real statement by giving it some character.

We have a range of quirky refurbished furniture pieces that can sit pride of place in your living room. For example, a nest of tables makes the perfect feature piece for a living space with the option of painted or natural organic chunky oak.
If you want to add a piece that will definitely be a talking point for visitors, then you can even opt for charming vintage bureaus with the choice of oak linenfold styles, painted pine or art deco.
Unique vintage furniture for the bedroom
Since the bedroom is a more personal space, it is here that you should take the opportunity to create a room that speaks to you with no limits on your creativity or quirkiness.
There are an endless option of restored oak furniture pieces that could fit perfectly in this space, including blanket boxes, chest of drawers and wardrobes.
One of our personal favourite pieces of vintage bedroom furniture are classic style bedside tables that are built to stand the test of time. We have stag bedside tables for that stunning country look, pieces that have been varnished and have ornate legs for something with a bit more old charm, or if you want vintage furniture with a slight modern take, then our pastel painted pine bedside tables are perfect.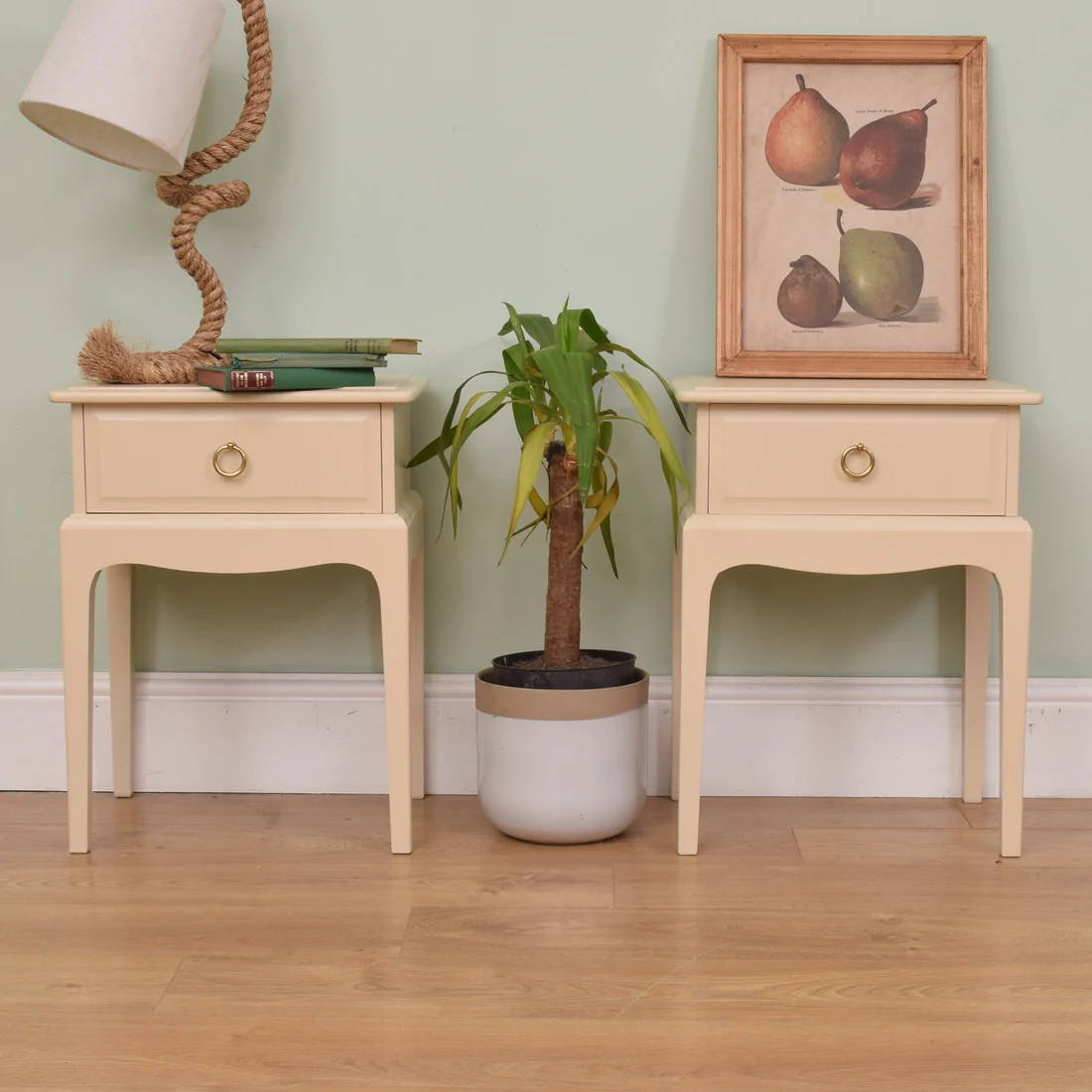 Vintage oak wardrobes
The finishing touch on any bedroom is the wardrobe and we have something for everyone in our collection of restored vintage furniture. From beautiful Edwardian styles for the gentrified look or Ercol Windsors for the clean Scandinavian vibe to printed mango for soft features that work well with all colour schemes.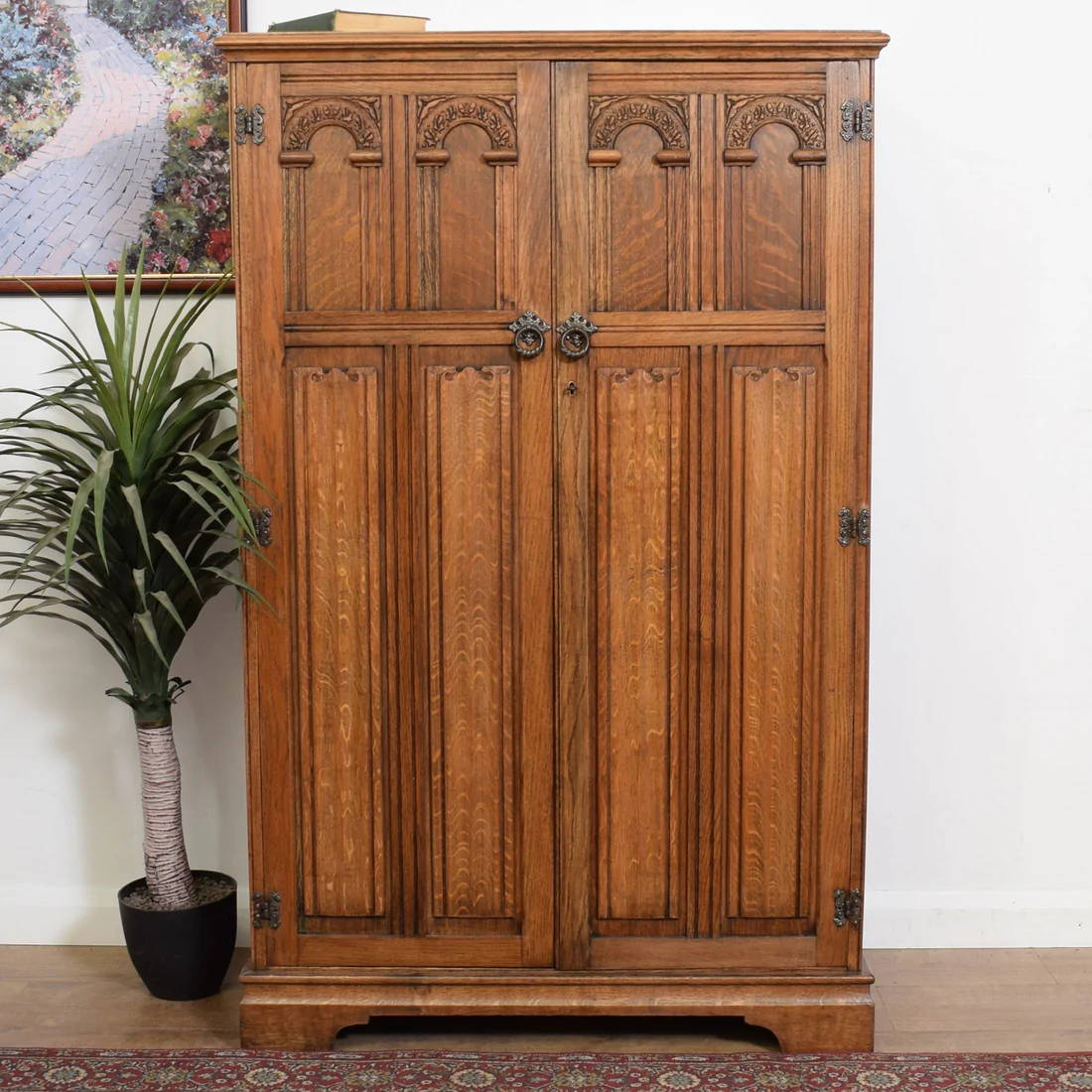 Do you have a preference for the type of wood you prefer in your home?
The type of wood you choose for your furnishings can also play a big role in the finished look and feel of your home. Oak has a clean, fresh and slightly more modern feel, whilst pine lends itself more to classic and traditional interiors, and mango wood is a true statement piece.

But, whichever you choose, the option to invest in real wood furniture over cheaper MDF varieties is one that you will never regret. Not only does it promise more durability that will ensure it lasts for years no matter how much wear and tear it encounters, but it is also far more sustainable.
---
Check out our range of restored furniture for sale