Why bring a restored dressing table into your bedroom design?

Aside from being a practical piece of furniture that can serve as additional storage or a space to get ready in the morning, restored dressing tables add a touch of elegance and character to any bedroom.
Being that they are pieces of upcycled furniture, your vintage dressing table would be completely unique and one-of-a-kind which is impossible to achieve with standard, store-bought furniture.
There are many options when it comes to colours, styles and wood types so that you can invest in an old dressing table that fits your aesthetic and environment.
What type of vintage dressing table works best for your bedroom?

There are a few types of vintage dressers that you can choose from with each style providing a different aesthetic so the best one for you will depend on the finished look that you want to achieve in your bedroom.
Vintage oak dressing tables are a real statement piece. They have a classic look that would be best suited in more traditional style bedrooms with other pieces of restored furniture. It will be a focal point in any room which elevates more minimalist spaces that don't have a lot of other furniture on display.
The biggest benefit of oak furniture is that it is extremely hard-wearing so it is less prone to damage and typically lasts longer than other furniture.
Then there are vintage painted dressing tables which offer a range of colour options and have a more modern feel that works really well with trendy and colourful interiors.
If you are trying out vintage furniture for the first time, this is definitely the safest place to start because painted pieces are a little more subtle than varnished or restored unpainted woods.
Finally, you can opt for a vintage pine dresser which is similar to vintage oak but tends to be a little more versatile. It is usually lighter in colour so it can work well with almost any bedroom interior, from modern and minimalistic to more traditional styles.
Although it is a softwood, it is still very durable and can last many years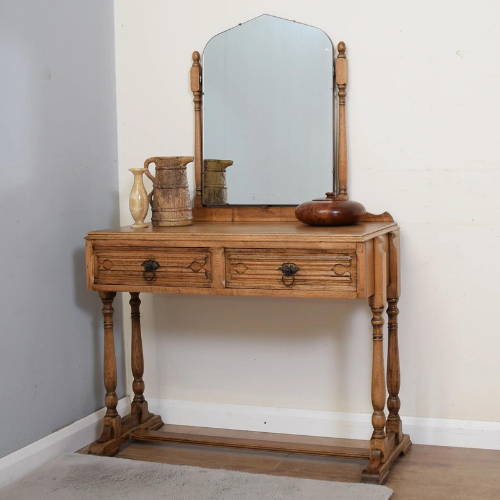 Why not consider a refurbished set of drawers or a vintage-style wardrobe to complete the restored furniture look?
Adding a vintage dressing table to your bedroom decor is great if you want a single statement piece but it works best when it is surrounded by other pieces of upcycled bedroom furniture. You can easily complete the look with a set of restored chester drawers or a vintage wardrobe.
Not only are these essential items of bedroom furniture great for extra storage, they will make your room feel more cohesive and allow you to create a space that uses truly unique pieces that are full of character and charm.Ultimately, you will have a bedroom that cannot be replicated, only admired and appreciated.
Explore our full range of upcycled bedroom furniture to start adding sustainable and stylish decor to your home.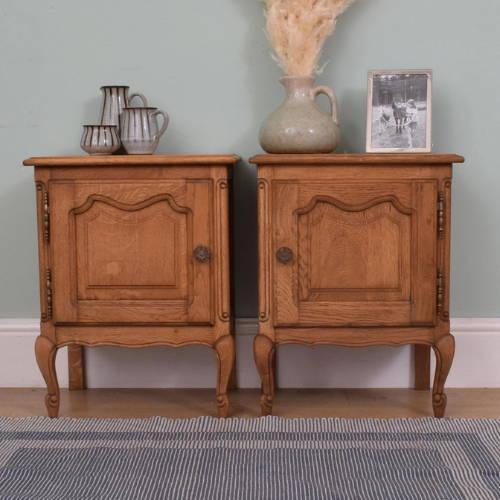 ---
Check out our range of restored furniture for sale