The Benefits of Buying Up-cycled Bedroom Furniture


Create a space that you are proud to call your bedroom
Your bedroom is your sanctuary. It's a personal space where you go to unwind, relax and sleep, so creating an environment that makes you feel happy and comfortable is essential, especially since you will spend at least a third of your life in that room.
One of the easiest ways to achieve this is through carefully considered interior design choices, starting with your bedroom furniture.
The pieces you select to decorate your bedroom, whether for their functionality or aesthetics, will have a huge impact on the way you feel when you're in that room. That is why we encourage you to invest in reclaimed furniture.
As a charity dedicated to restoring used furniture, we understand the benefits of opting for upcycled bedroom furniture as opposed to new, mass-produced pieces and how these benefits can help you make your room a space that you are excited to be in.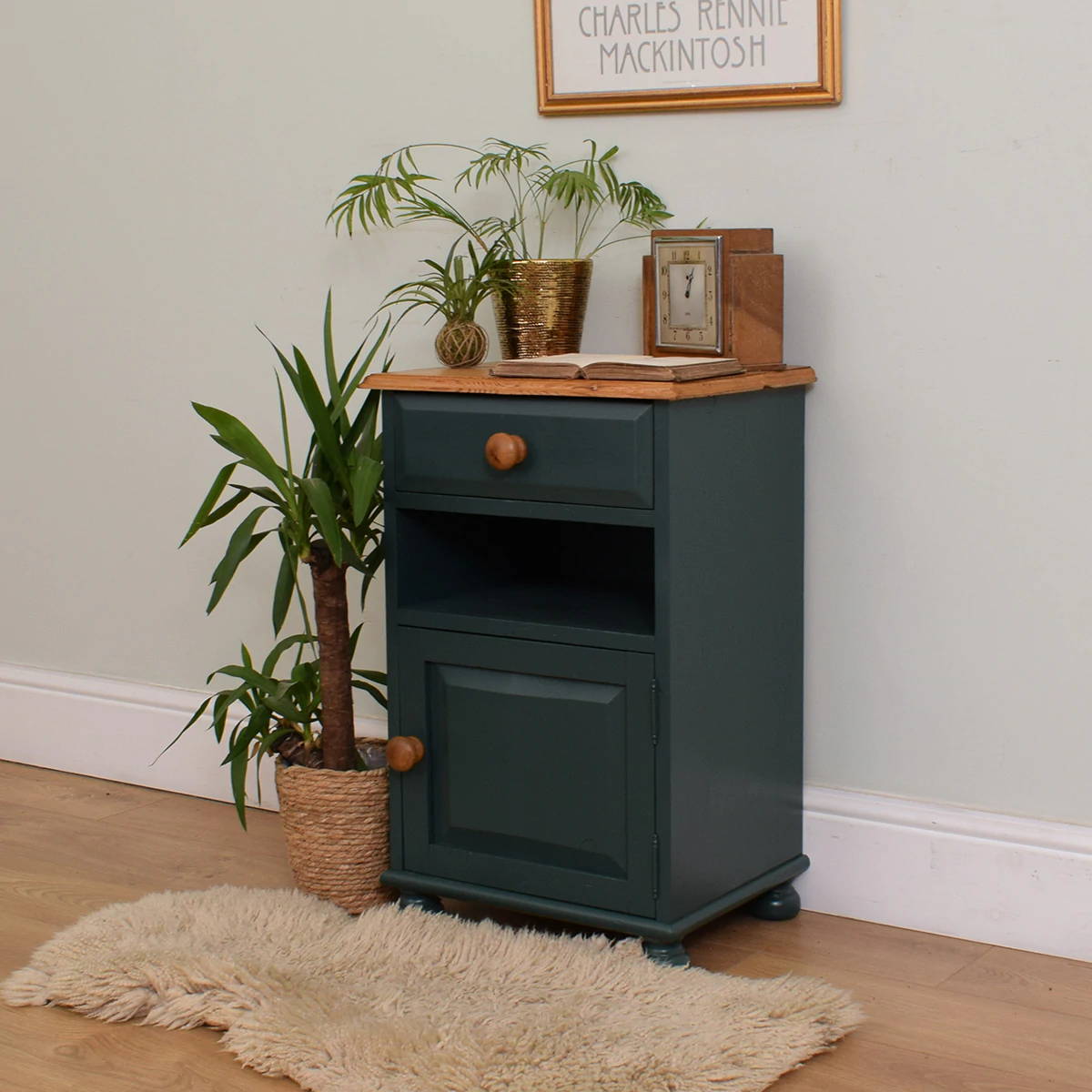 Upcycled furniture can elevate the finished look of your bedroom
If there is one thing to be said about vintage furniture it is that no two pieces are the same. Each piece has unique quirks and a charm that cannot be replicated due to its preloved condition, unlike those that are bought in high street stores and popular online retailers. As a result, you end up with bespoke, antique furniture that adds character to any room yet can still be easily integrated with more modern pieces. The aim being to enhance the finished look of your bedroom with one-of-a-kind furniture that you won't find anywhere else.
Reclaimed furniture is a long-term investment
With off-the-shelf pieces and flatpack furniture, you get what you pay for. Though they tend to be more affordable, they are not made to last and will typically need to be disposed of and replaced in just a year or two. On the other hand, upcycled furniture is of a higher quality, so much so that it is often passed down through generations becoming somewhat of a family heirloom. Even when it does chip or discolour this only adds to the weathered effect which enhances the overall look.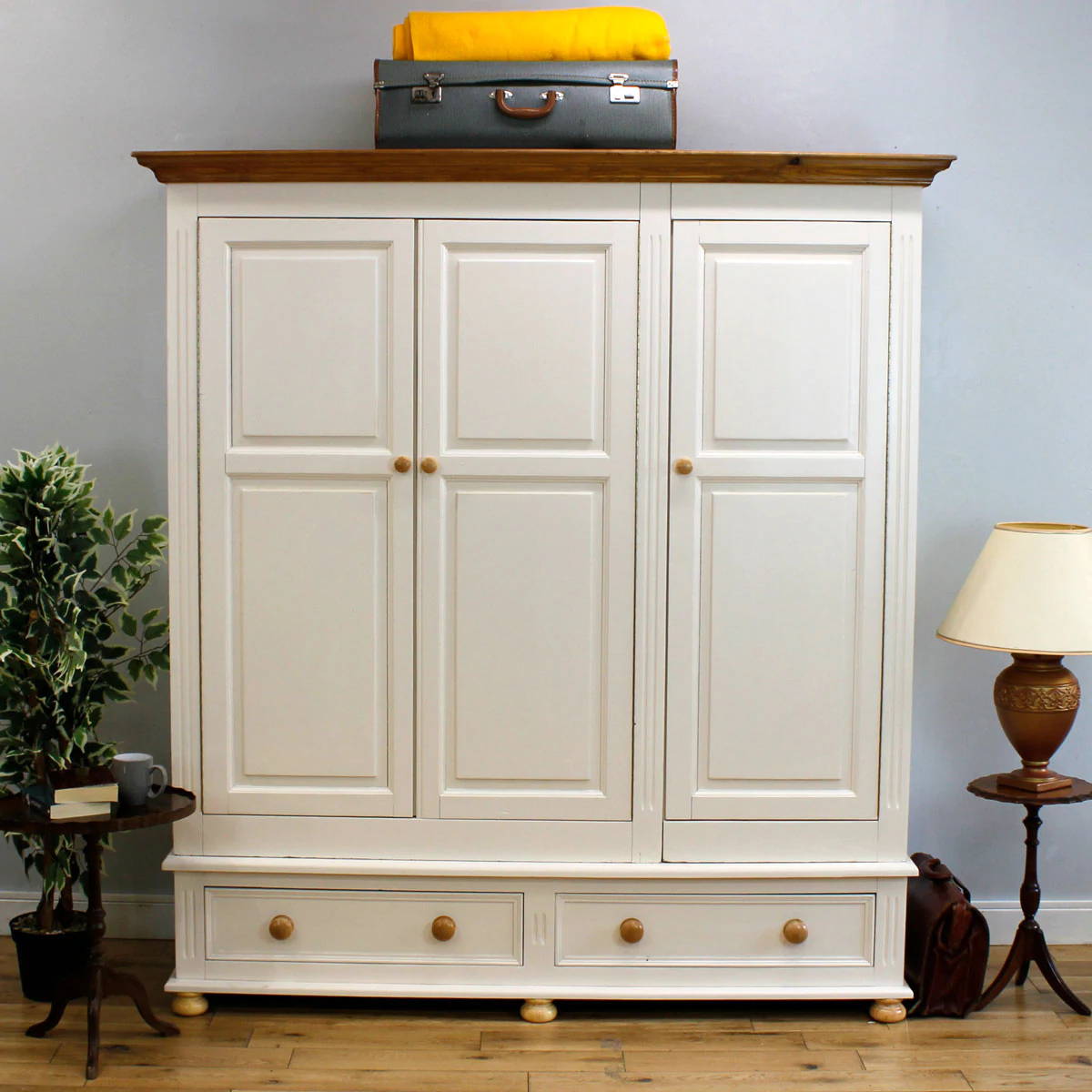 Buying upcycled furniture is a more sustainable option
Sustainability also plays a key role in the popularity of upcycled furniture because who doesn't want to do good for the planet when making purchasing decisions? When you buy used furniture you are extending the life of a product that would have ended up being thrown into a landfill. This contributes to a circular economy as it reduces waste and the use of non-renewable resources by keeping furniture in circulation for as long as possible rather than buying something brand new.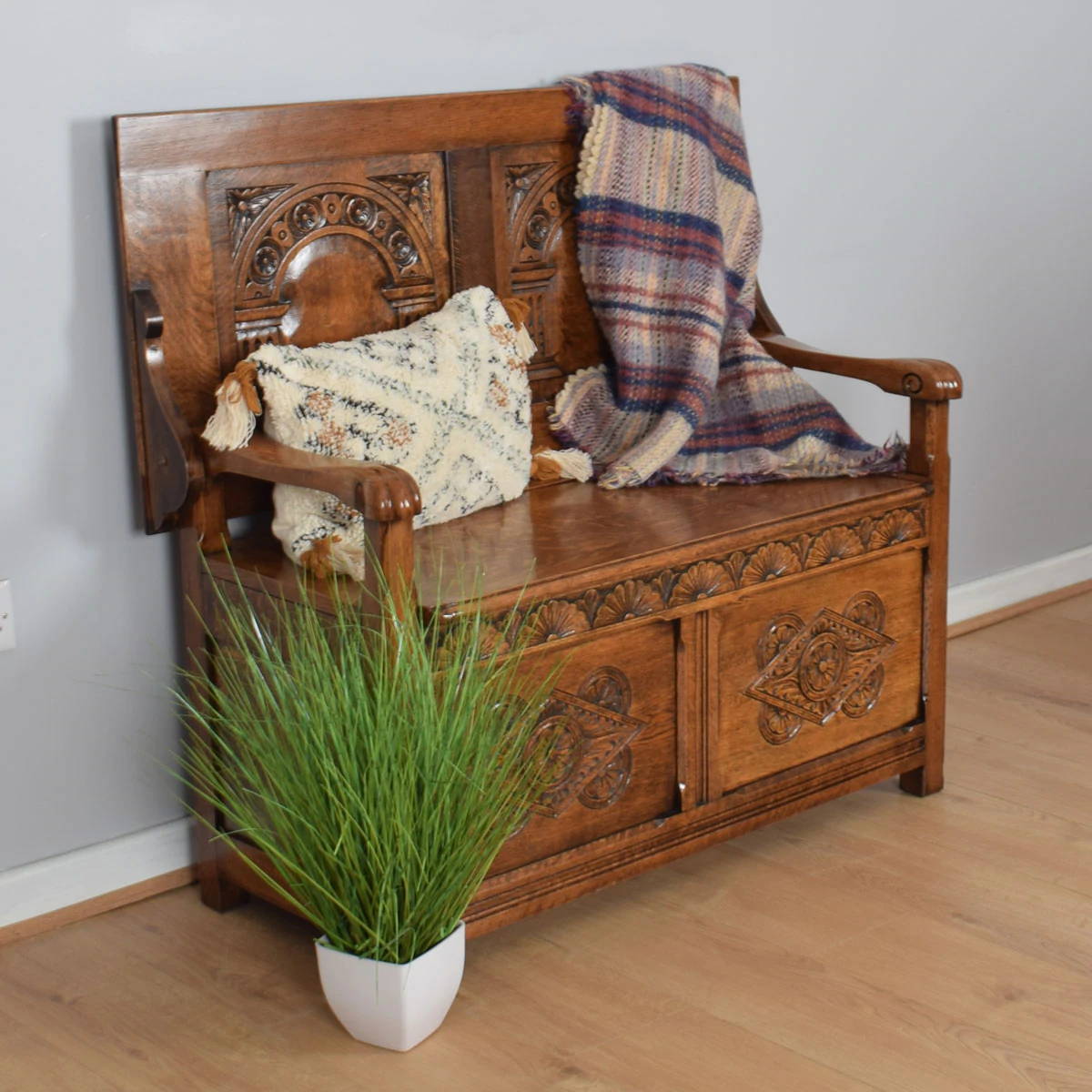 ---
Explore a range of options with our restored bedroom furniture collections
No matter what your interior style, you can find upcycled bedroom furniture that fits your needs.
We have pieces that are painted in pastels for a feminine finish that works well in lighter and brighter rooms such as our painted furniture range
Then we also supply more masculine pieces in darker woods, such as restored oak and Walnut, which lend themselves well to bedrooms that have a more traditional, classic look.
If you're not quite sure what aesthetic or theme is best for you, then why not start with some of our personal favourites, like our Restored Writing Bureaus and restored wardrobes.
It won't be long before you are well on your way to creating the bedroom of your dreams.
Check out our range of restored furniture for sale