Vintage Oak Furniture May Be Retro But Here's
Why It Remains A Popular Piece For The Home In 2023

Vintage oak furniture is a staple in many people's homes and has been used for centuries by those who appreciate the beauty and durability of this classic wood.
This hardwood is prized for its strength, durability and timeless elegance, as well as being naturally resistant to rot and decay, all of which are some of the many reasons why it works so well as a material for furniture.
When searching for that perfect piece of restored oak furniture, there are many options for every room of the home…
Oak Furniture For The Kitchen

Oak furniture has long been a popular choice for kitchens because of how hard-wearing it is which is an important feature of any material being used in this part of the home.
From cabinets to tables and chairs, vintage oak furniture can add warmth and character to any kitchen, making it a welcoming and comfortable space for cooking, dining and entertaining.
Oak cabinets, for example, are sturdy and long-lasting, and able to withstand the daily wear and tear that a busy kitchen can bring, whilst oak tables and chairs can also add a touch of elegance and style to any kitchen.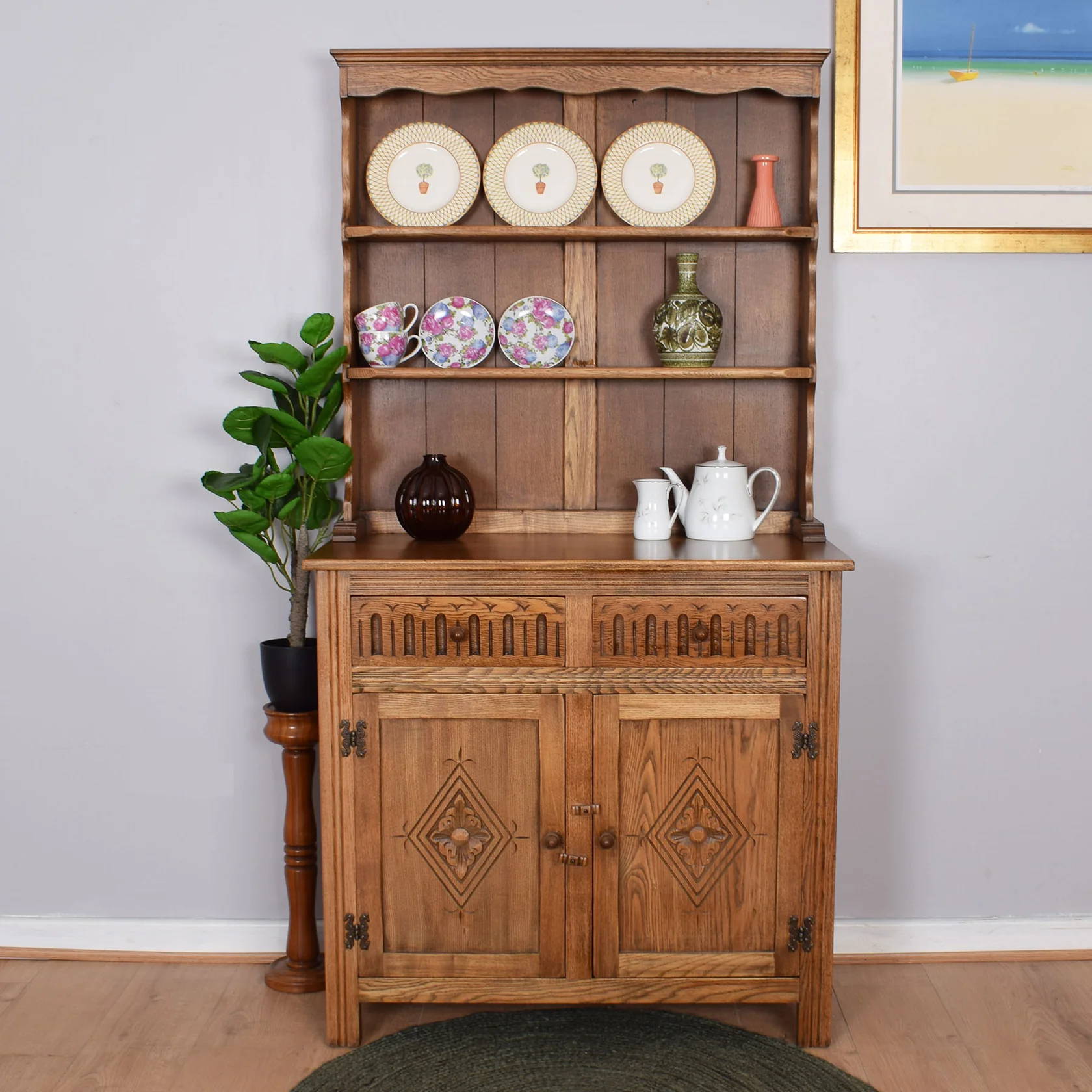 Vintage Oak Furniture For The Living Room
When it comes to the living room, it is all about creating an environment that feels warm and cosy as it is the place you go to relax, unwind and socialise.
Adding vintage oak furniture into the living room with pieces such as a vintage oak rocking chair or a restored oak blanket box, can help you achieve this inviting atmosphere thanks to the rich, warm tones of the wood.
Upcycled Oak Furniture For The Bedroom
Vintage oak furniture is an excellent choice for the bedroom, as it can add a sense of warmth, comfort, and elegance to your personal space.
Some popular vintage oak furniture pieces for the bedroom include restored oak chests of drawers, antique oak wardrobes and vintage oak trunks. They can all work with both traditional and modern bedroom interior designs, bringing beautiful, unique and functional upcycled oak furniture into your bedroom in a sustainable way.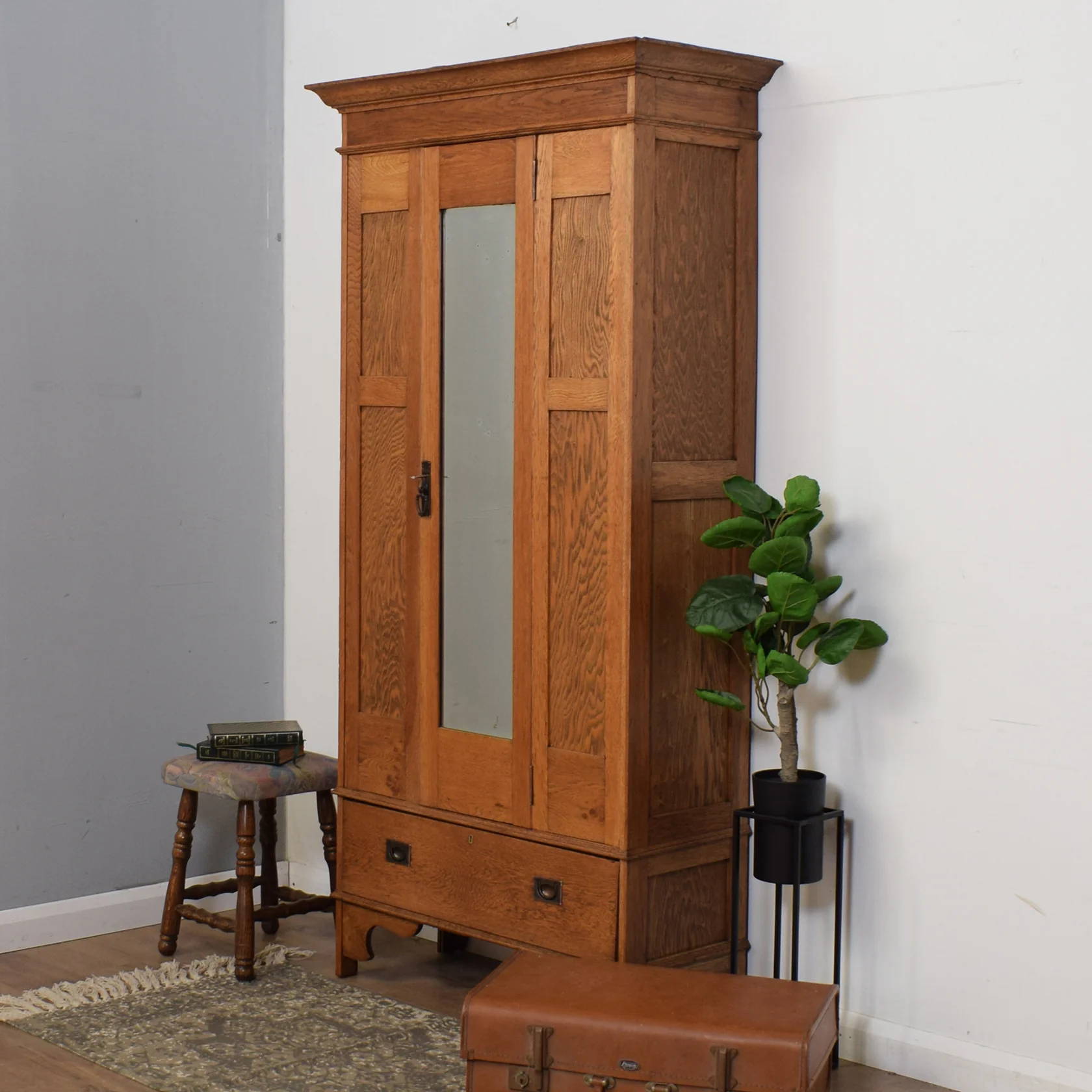 Vintage Oak Furniture For Storage
There are also a number of pieces of vintage oak furniture that serve the purpose of providing additional storage space in your home. From antique oak sideboards to oak linen cupboards, the strength and durability of oak wood makes it a popular choice for furniture like this which needs to withstand heavy use and weight.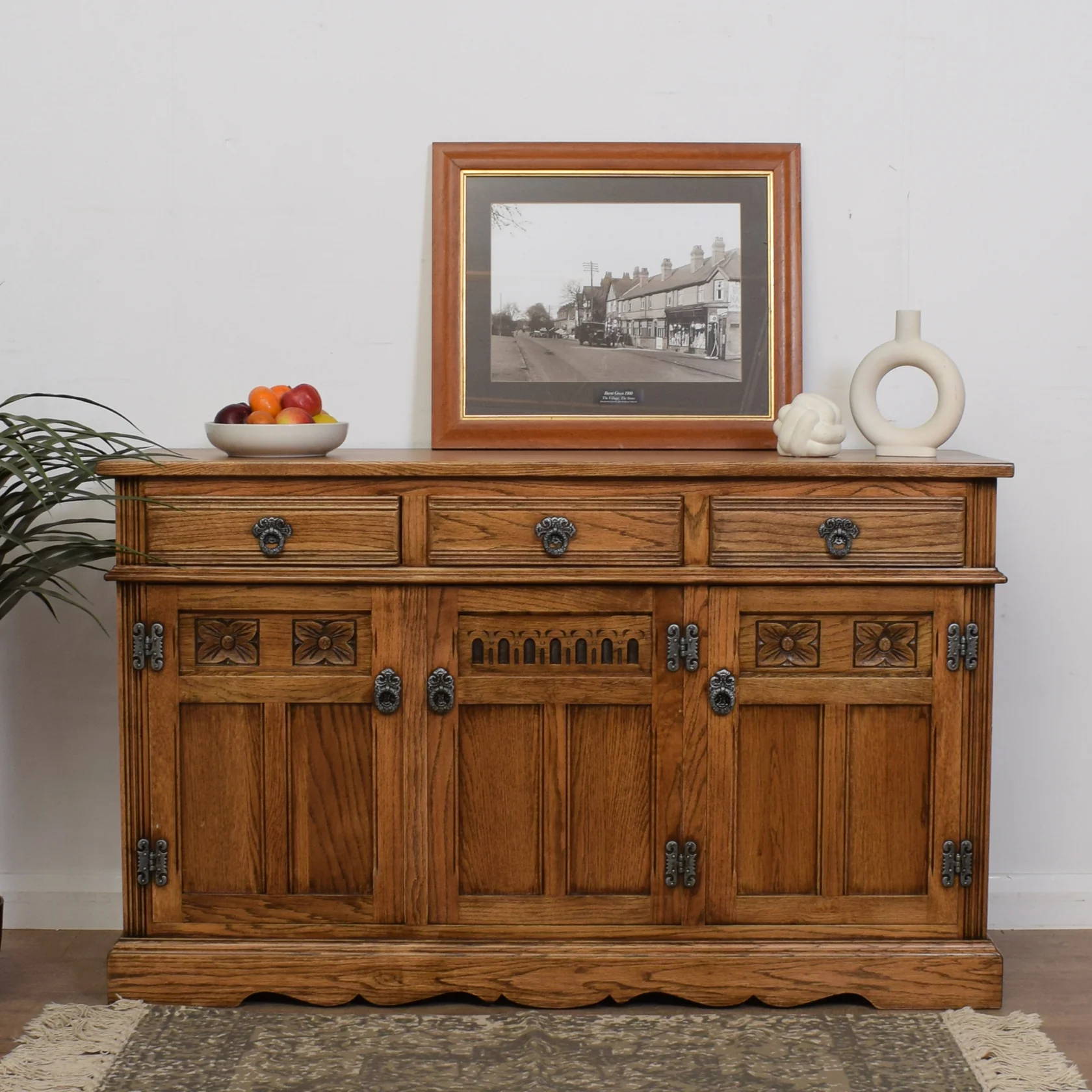 The Value Of Vintage Oak Furniture
Vintage oak furniture is a fantastic investment for anyone interested in interior design and furniture collecting. Not only does it offer a sense of timeless elegance and beauty, but it also holds significant value in both monetary and aesthetic terms.
The wood's natural texture, combined with its rich, warm colour, can create a sense of comfort and luxury that give it a more premium feel. This, along with the superior craftsmanship and durability, makes vintage oak furniture a high value item that is well worth the investment.
Whether you are an interior designer or a furniture collector, vintage oak furniture is a must-have addition to your collection.
---
Check out our range of restored furniture for sale