Why adding restored vintage furniture to your
home will show your personality
Whether you are looking for a restored chest of drawers, cheap vintage furniture or a refurbished wardrobe to add character to your home, then there is so much to choose from. The greatest and most tempting feature of upcycled and vintage furniture is the unique character and personality these wonderful objects possess. It could be a shabby chic dresser or bedside cabinets, Restored Furniture online allows you to engage and learn about each item, to understand its history, its journey and how it may impact your home, to create an unusual and inspiring object not only to be functional but to be on display, for everyone to admire.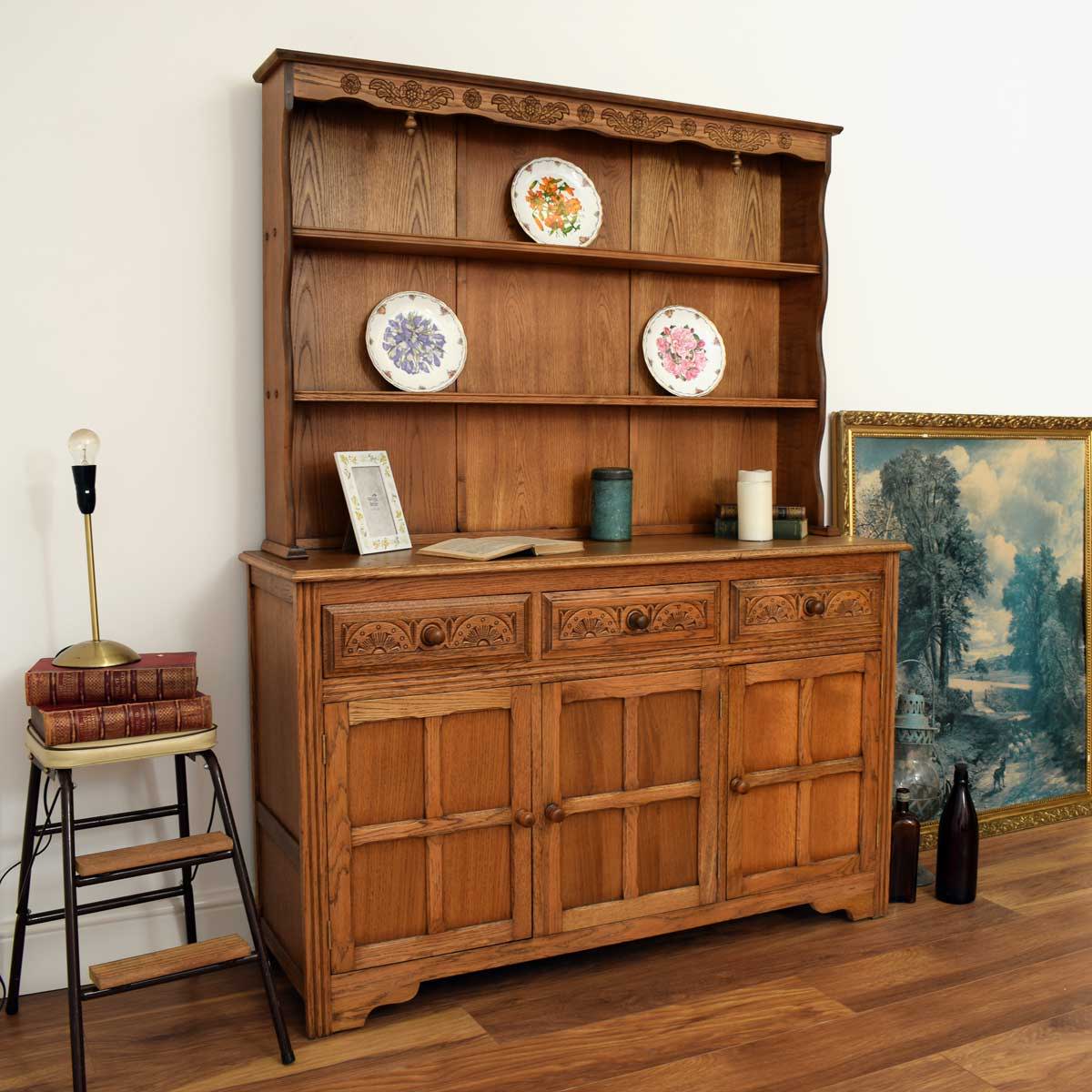 What sort of hardwood furniture can be restored and upcylced?
There is not any piece of furniture that does not have the capability of being reignited, given a new life to please others, from cheap wooden furniture such as upcycled dining chairs, all can radiate their elegance once again, albeit with original marks or features, it adds a certain twee feel to it, one that deserves a place in the home to rest and to be loved.
Why buy a Restored Furniture piece?
Many items of restored furniture are one-offs, certainly not stock items you can buy from any high street store, these gems could be considered designer antiques, and in the right hands, a priceless treasure! You may have stumbled across a collection of oak kitchen dressers in a restored furniture shop near you. Up close and personal, you can touch and feel the quality, the craftsmanship and delightful intricacy of the handmade work, something you will certainly not find with any standard furniture.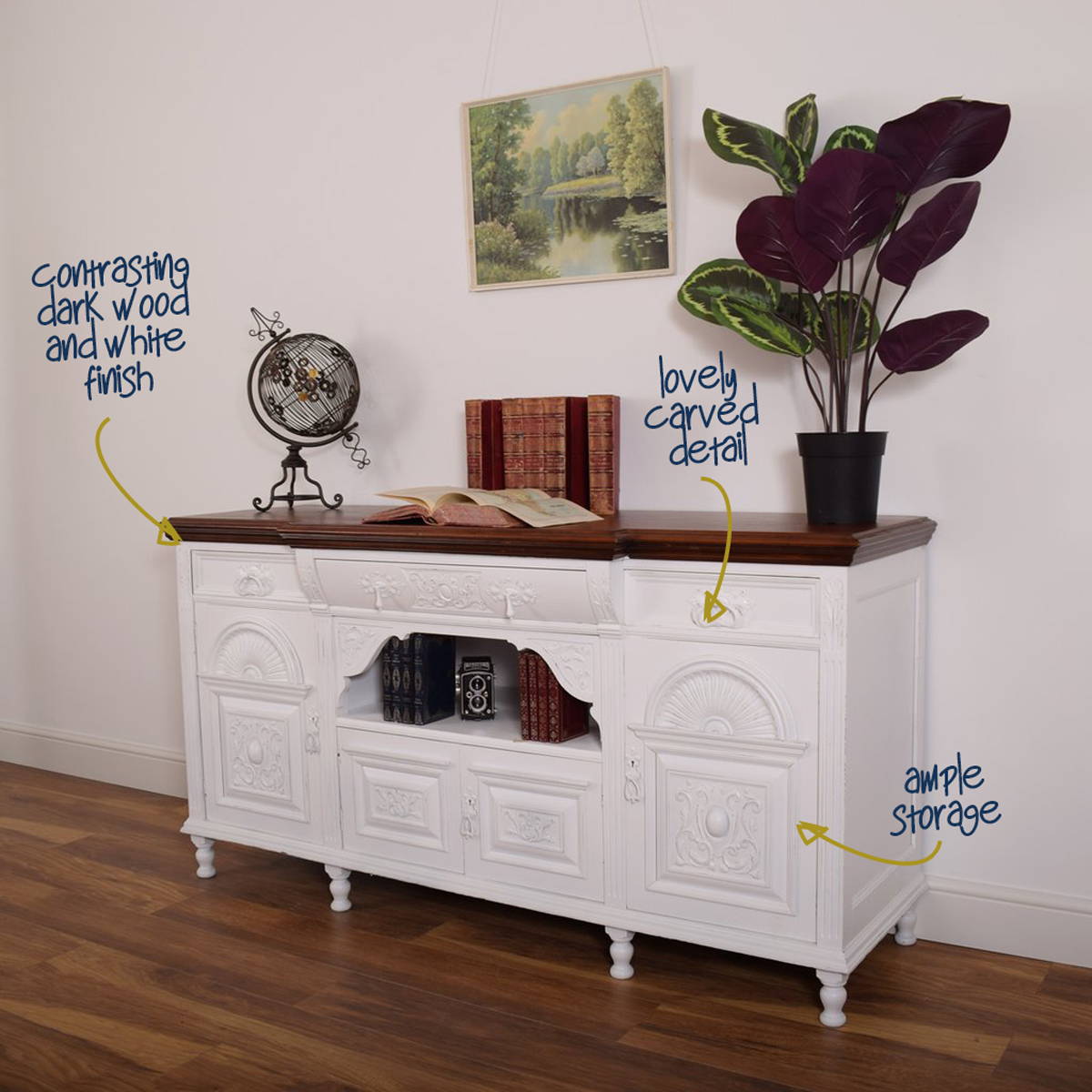 Advantages of buying Restored Furniture.
Vintage wooden furniture uk is passionately crafted, an art form to be appreciated and applauded. When you are looking into redesigning your home, whether a retro theme or simply to create a feeling of nostalgia then look for restored furniture for sale. It might be for a wooden dresser uk, upcycled furniture shops near me can be hiding some tempting masterpieces, elegant, unique and full of character, eager to be rehomed and to shine once again. Seeing upcycled furniture for sale can trigger some fantastic ideas too, painted to your very own taste, adapted and upholstered to perfection. Choosing your upcycling is fun, from hunting down the pieces that you envisioned, to searching through wooden furniture uk to discover the gems that have been waiting for you, allowing you to get closer to displaying the most unusual items possible. The possibilities are endless when looking for vintage and restored furniture, with so many options available and in varying shapes, sizes and some with multiple uses, it makes this type of furniture more valued, more loved and certainly more respected.
As our world is consumed more and more by cheap and low-grade flat pack solutions, it is also a good idea to stop and think about how vintage items were built, carved by hand and mastered to perfection, bringing joy to all that use them. You will not gain that immense satisfaction from a new flat-pack solution compared to that of upcycled vintage furniture.
---
Check out our range of restored furniture for sale