Why buy restored furniture over
new furniture pieces

When you are looking into upcycling furniture there is an incredible number of amazing gems to choose from, from a shabby chic dresser, a refurbished wardrobe or even oak kitchen dressers, the choice is simply endless. There are many reasons why you should consider vintage wooden furniture uk, quality, character and a timeless piece of art that beholds so much history and will have a story to tell.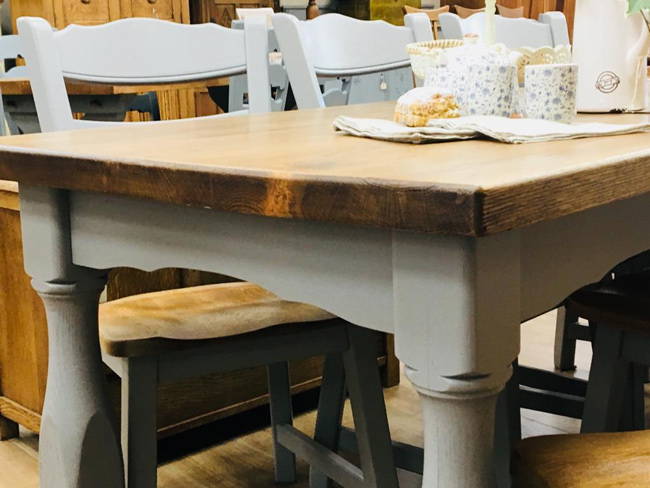 New furniture vs restored furniture.
We live in a world where many are obsessed with cheap wooden furniture, flat packed for convenience but products that will not stand the test of time. You can buy cheap vintage furniture, bedside cabinets, maybe a restored welsh dresser, whatever you decide, vintage offers quality and craftmanship which new furniture struggles to compete with, not only in style and design but elegance also. From an ecological point of view, giant furniture retailers such as Ikea, the third-largest consumer of wood, have also been labelled the 'least sustainable retailer on our planet' that speaks volume about ethical their stance towards our environment and as more people choose this type of wooden furniture uk then the more harm it does to our planet.
Quality Restored Furniture
When looking into upcycled furniture for sale you will notice a tremendous difference between the quality compared to that of new and modern products. A modern wooden dresser uk compared to a restored chest of drawers will not only be aesthetically different but also quite different to the touch, vintage being solid and robust, whereas the flat-packed and cheap furniture has little weight or stability. The other wonderful aspect regards upcycling furniture is that they are unique, one of a kind, which you may not see anywhere else, perfect for when furnishing your home to deliver a distinctive and unparalleled finish.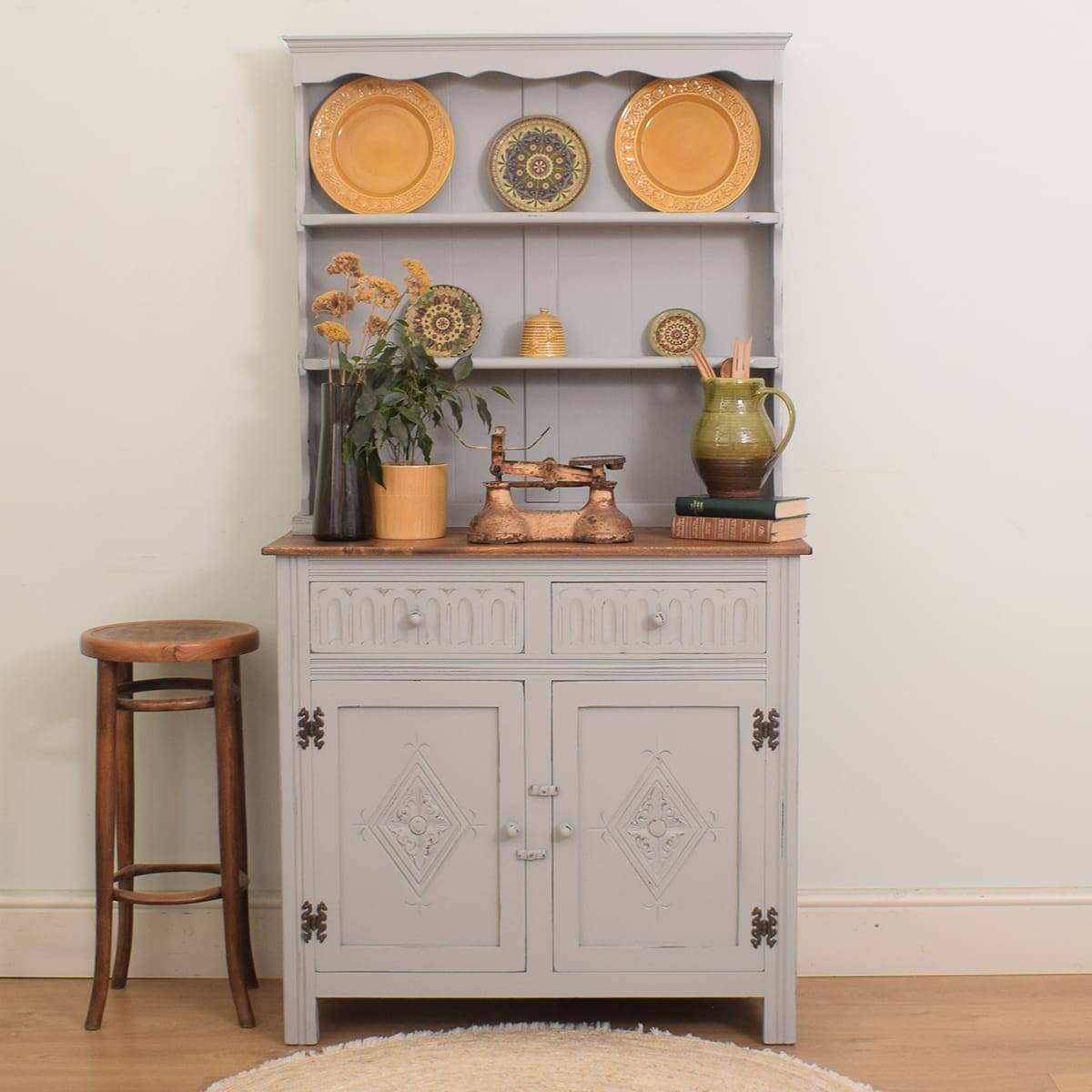 Restored furniture shops appeal.
The great thing about browsing upcycled furniture shops is that you get the opportunity to touch and feel the quality of what vintage can offer, you can even try out items such as upcycled dining chairs which you may have seen as restored furniture online, but to sit on them is another experience entirely. The exciting element to searching for upcycled furniture for sale allows you to explore all the unusual possibilities, the quirky and random objects that possess an enormous amount of character. A restored furniture shop will give you an incredible insight into another world of amazing furniture which will enable ideas to flow when deciding to furnish your home.
New furniture can lack that exciting and tempting appeal, it is more to serve a purpose rather than to tell a story, new can often lean towards being quite minimalist in appearance whereas vintage and antique is quite the opposite. Upcycled furniture has no boundaries, it can breathe new life and furnish any style of home, modern, contemporary or retro. Vintage furniture allows you to be creative, explore new designs without having to conform to the flat-pack world we find ourselves being consumed by more and more
---
Check out our range of restored furniture for sale